"20th Roasted Moths" Celebratory Poster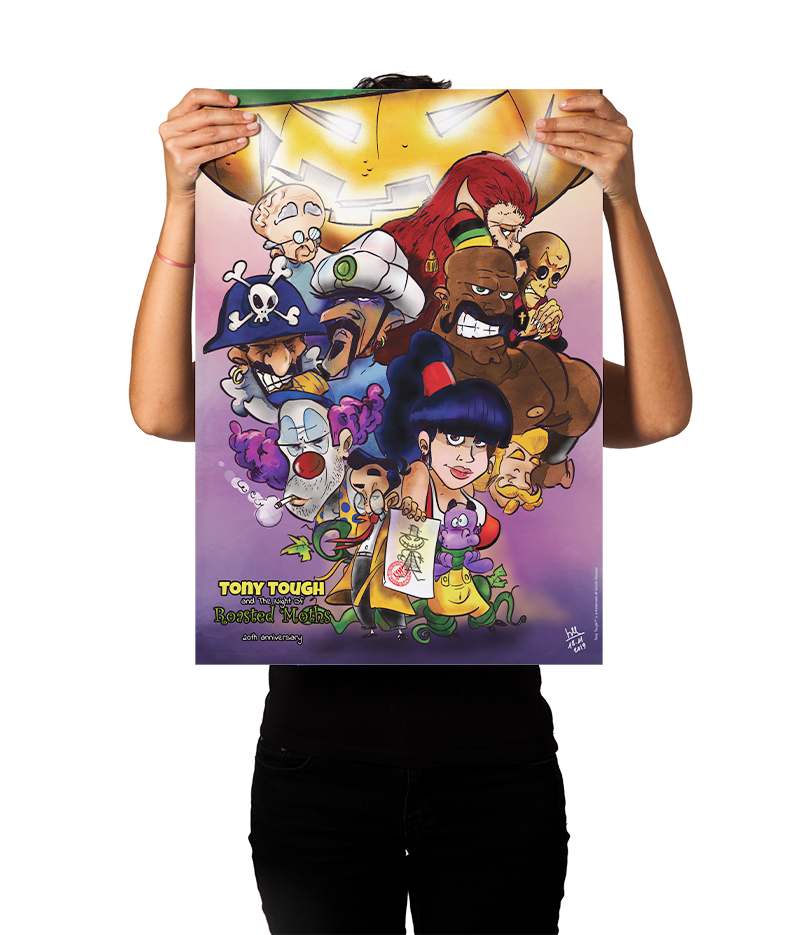 Do you loved Roasted Moths and its characters?
The walls of your office will no longer be sad and dull!
Your bedroom will once again explode with colors!
Your workshop needs to balance all that pink on the wall!
This lovely item is for you!
Not only! Thanks to our patented formula pleasegiveittomeagain™, you don't just buy an object that will envy all your friends, but you will contribute to the production of the new chapter "Tony Tough™ & The Army Of Dorkiness"!